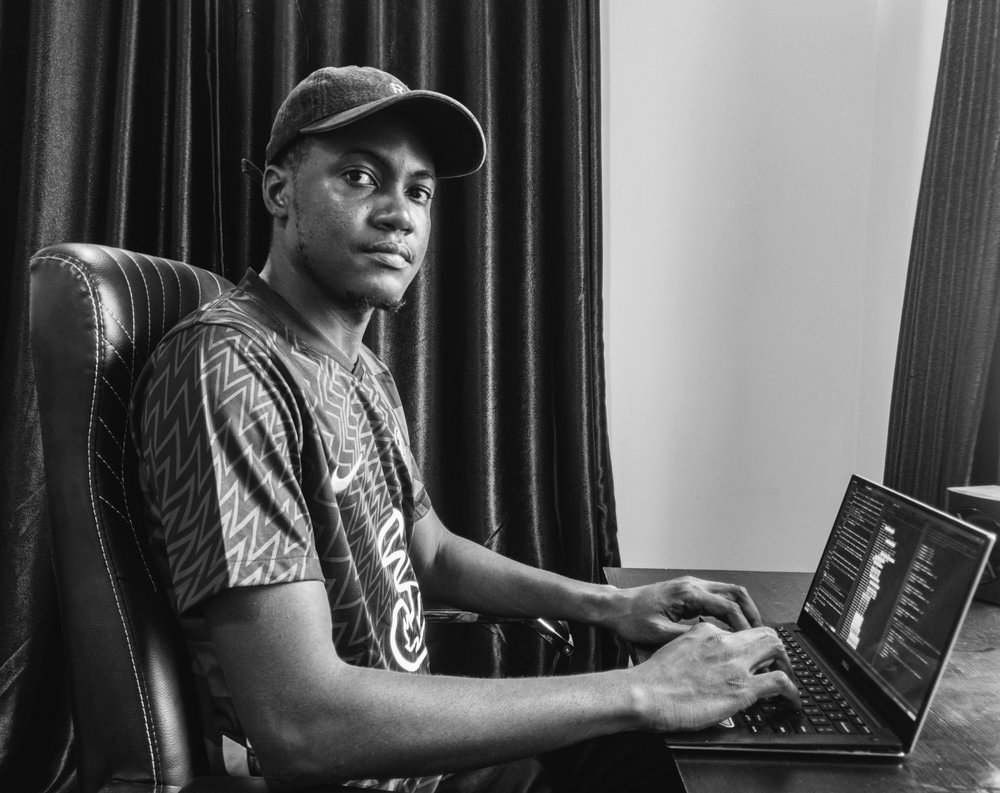 Freshman is the technical blog of Ayooluwa Isaiah, a Software Developer by trade who currently lives in Ilorin, Nigeria. This is where he shares articles, tutorials, and tips on several software engineering topics.
He designed and implemented this website (using Hugo), and also wrote all content found therein including illustrations (except otherwise noted). You may not republish any content on this site in part or in full except with his written consent. However, you can do whatever you want with code snippets found in any articles.
Ayo speaks and writes British English by default, but he can switch to writing the American varient without difficulty. If you enjoy the content on this blog, subscribe to the bi-weekly email newsletter and consider supporting the blog financially to keep it going.
With computers
Ayo programs mostly in Go and JavaScript (using TypeScript where possible). Writing technical articles also takes a sizeable chunk of his time. Lately, he's been picking up Ruby on the side.

His primary development machine is a Dell XPS 13 (9360) laptop running Windows 10 and Ubuntu (via WSL).

Vim (Neovim) is his text editor of choice.

He wrote his first line of code in late 2014.
Other interests
Sports: Ayo is a huge Chelsea fan and likes watching Premier League football on the weekends. He also likes to cycle and take part in other sporting activities (football, vollyball, tennis, e.t.c.) from time to time.
Books: He reads a lot of books from a wide range of categories including Science fiction, History, and Psychology. Lately, he's mostly been focusing on 20th century reads.
Photography & Filmmaking: He has an interest in becoming a hobbyist photographer/filmmaker and he's fascinated by how far you can go with just a mobile phone.
He has a second blog where he jots down his non-programming thoughts and ideas. You can check it out here.
Get in touch
You can reach Ayo via any of the channels listed on the contact page. He's happy to be emailed about technical inquires, projects and certainly any corrections or suggestions for material. He will usually respond within 24 hours.
Ayo also maintains a presence elsewhere on the internet, most notably on GitHub and Twitter. Feel free to follow him, and send a message if you want to discuss anything!